This month I've been helping many clients get their financial files set up for the year, and get organized for tax time. Part of the process is getting rid of important or sensitive documents that you no longer need. The best way to do this is to shred the papers.
It seems easy to get rid of shredding, but so many times I see piles of papers left "to be shredded" on top of shredders. As it turns out, the shredders often don't work, and the papers pile up.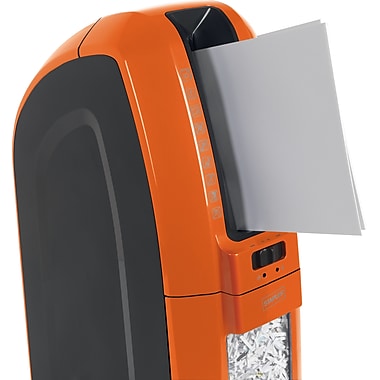 Got shredding? Here are some ways to get rid of it:
1. Get a new shredder that works. To keep up with once-in-a-while shredding needs, basic shredders work fine. This model is available in several fun colors and fits right on a small shelf with easy access.
2. If you have boxes and boxes of old documents to shred, outsource the shredding.
A great local resource is Doc Shredding Corp. They will come to pick up your boxes of shredding, and also destroy computer hard drives.
Check to see if your town offers any shredding days. My town holds a spring and fall Community Recycle Day and always offers free shredding services.
Bring your boxes of shredding to Office Depot or Staples for in-store shredding.
Don't let piles of shredding build up in your home or office. Get a new shredder and get rid of the paper, or have someone else do the shredding for you.